Bugarama, Rwanda update January 2019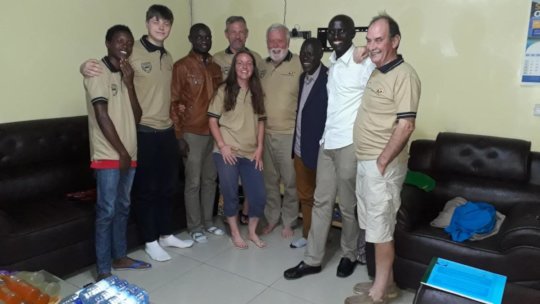 Having returned from another successful visit to Bugarama just before Christmas last year, it was time for volunteers to meet together and discuss achievements as well as future plans.
Adhering to the three-year plan that has been drawn up, extensive refurbishments were carried out in 2018 at seven classrooms at Kibangira School. Also, maintenance work was carried out on an outside washing area at Muko School. New boilers were installed in the kitchens to prepare and serve the daily cooked food in more hygienic manner, which sadly is still only available to the 1000 secondary students. Unfortunately, due to the lack of classrooms, the remaining 2300 primary students can only attend for half days, and therefore do not receive any food. Plans for this year include building further classrooms for this school.
Another school in the area is Ryankana, a primary school with over 2100 students in only 20 classrooms. These students also only attend on a half day basis. There are only 32 long drop unhygienic toilets for all these students and no kitchens, which means no meals can be provided. Many of the classrooms at Ryankana are in a very poor condition, with mud floors and holes in the walls that serve as windows, providing inadequate ventilation for the children to be able to study. Our volunteers along with the help of local labor can make some improvements by laying floors and installing windows.
Over the many years that Hands Around The World volunteers have been working in this area, we have seen many changes and vast improvements. Not only in the school buildings, but also in the students attendance, which is due to the much improved school conditions.
We continue to work relentlessly to raise funds to develop these schools, but financial help is always needed. All our volunteers continue to self-finance these trips, and they always employ local labor whilst working on these projects.
Any donations received go directly to the projects. All our members are volunteers and we have no administration costs.
Thank you for your support.
(Feed generated with FetchRSS)
Source: Reports