Benin update January 2019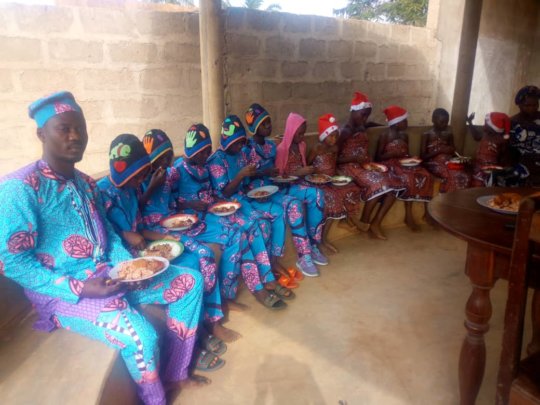 We are currently organising a container for dispatch at the end of the month. It contains a 4×4 pick up truck to replace the local team leaders' Toyota Saloon. His remarkable car had 360,000km showing when I first knew it 10 years ago and the milometer was not working then! It has reached the end of a long road especially as transport for the expanding agricultural project is now vital. Also in the container are tractor spare parts and several lap tops and books etc. as educational aids for children in the orphanage. They, due to family circumstances, have often missed out on their schooling.
Over the years, several volunteers have helped local people with health problems; mostly arranging orthopaedic operations. Earlier this year, one such volunteer Mary Boase identified a number of local people needing cataract operations. Mary and Jill Yates set about fund raising. By October they raised sufficient for the first 14 patients to receive treatment. This involved 2 of the local organisers taking these patients on a 9+ hour trip to the hospital at Parakou in the north of Benin. They stayed there for four days before returning to Affame. All survived!
The 12 additional children have been identified by the team at Chez Papa Geoff (Orphanage with availability for 24 children). Unfortunately there is a delay due to a year of sporadic strikes by teachers, and schools not allowing new intakes to start during an academic term. There is a new well on site that was donated by the local Mosque. The 12 children in CPG are doing very well and are settled and happy. There was an issue of their French language being behind other children so HATW are providing reconditioned laptops with French language software to support them.
We have been unable to access school reports due to the ongoing strikes by teachers. We will be visiting the schools on our visit to Affame in March 2019 and hope to be provided with reports then which monitor attendance, achievement and any issues that may impact their learning.
The challenges for the team over the next six to twelve months is to integrate the the new intake of children into CPG and to provide sufficient levels of produce from the fields to feed the children and a cash crop to support day to day expenses of CPG.
Links:
(RSS generated with FetchRss)
Source: Reports