Pizz School Lunches Update December 2018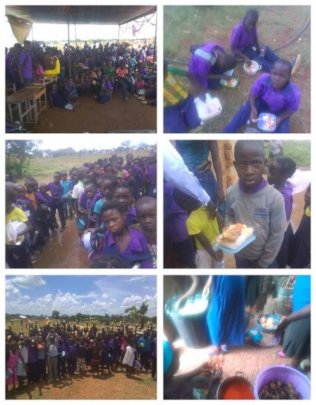 So far with your amazing support we have been providing lunches to children at PIZZ school which has helped raise their attendance and grades. With the students being guaranteed at least one meal a day they will come to school a lot more frequently which has a knock-on effect to their grades. Without this some children would be tempted to work instead in order for them to afford a meal.
Currently, the school has 509 children having lunches, this has been growing year by year which is a great feat that we would not have been able to do without your help. We have found that it is a great way to keep children attending school, so this project is worth a lot in terms of their education.
With £1.25 being enough to feed a student for a month it does not take much to ensure that the vulnerable children at PIZZ are getting the nutrition they need daily. This goes a huge way in order to ensuring that students can grow into healthy adults as well as helping their education.
The school recently held its Christmas party which went very well with many of the students attending to celebrate Christmas and all the hard work they have done over the last year. We want to thank you all for all the work you have done over the last year which has gone towards this project, you are all making a huge difference to children's lives.
(RSS generated with FetchRss)
Source: Reports