Pizz Zambia update December 2018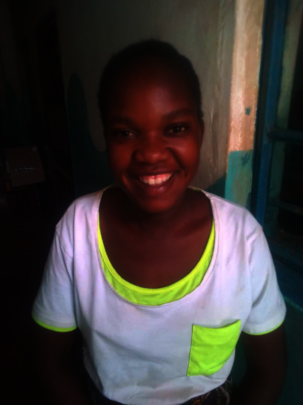 It has been a busy few months for PIZZ with the end of the school year coming up. We are waiting to hear how many pupils pass their grade 9 and are able to go on to local secondary schools. We are currently supporting over 50 pupils, like Emeldah (pictured above) through secondary education. There will be a new cohort leaving Pizz and hoping to go on to secondary school in January. You can help by sponsoring a child through secondary education and enabling them to continue their education.
The school currently has 509 pupils, the lunch box fund has been helping to keep students coming back to school as they are guaranteed at least one meal a day. Pupils at Pizz also enjoyed a special meal and games at the Christmas party. We are told that all the students had a great time even though it was a bit wet on the day!
We were able to send some funds recently for some much needed renovation work. Classrooms are being repaired and they are fixing some holes in the floors and repairing the walls. This should be finished soon. Building work is going well as you can see in the picture below and we'll be able to report more on this next time.
We have a visit planned for the first two weeks of February with myself and David going out first and a group of volunteers coming out for the second week. This will be my first visit to PIZZ and I am very excited to meet everyone there and to get to know Mrs Sianga, Killian and the rest of the staff.
Links:
(RSS generated with FetchRss)
Source: Reports