Kaliyangile Zambia Update December 2018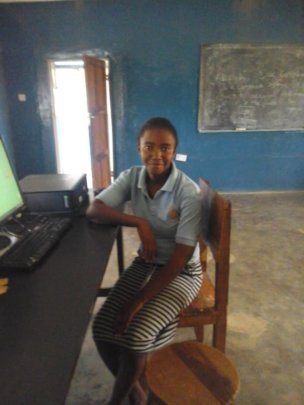 The past three months have been very busy and a lot more interesting as students participated in several activities which included community work, and World Literacy Day where they showcased their skills in literacy, knitting, tailoring and computing. This was followed by Independence celebrations in which our students gladly took part.
What is most impressive is that there has been a notable difference in community response the past few months as community members are getting to appreciate the contribitions Kaliyangile is making in improving the lives of our vulnerable youths and women in the community in a positive way.
Our beekeeping students participated in a two day training workshop in entrepreneurship skills which was supported by the German government. Some of our students participated in the Dairy Farming training workshops which are facilitated by the Dairy Association of Zambia through contributions from our local farmers.
It wouldn't be right to forget the training in computing. The students are much happier now that we finally have our own computers. The programme has impressed a lot of youths, though we have restricted the enrolment number for easy monitoring.
Our heartfelt thanks go to Hands around the World and other co-operating partners for enabling a clean learning environment. We have a new roof that is no longer leaking and a beautiful computer room.
Hats off to the HATW team and may God richly bless your kind gesture!
(RSS generated with FetchRss)
Source: Reports