DCC Kenya August 2018 Update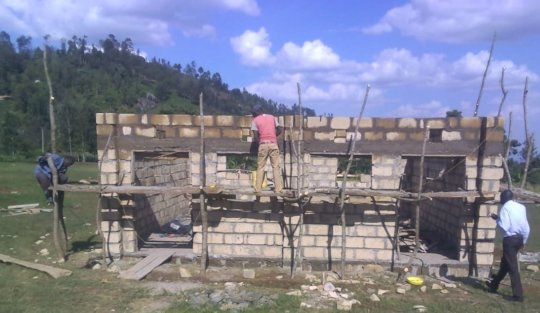 Irindiro primary school's special unit
The work at the Irindiro primary school's special unit is continuing well. The water installation and water tank has enabled the school to have a constant source of fresh water. It is now much easier getting water for all the 63 children in the boarding facility. The water is used in preparing the meals as well as cleaning and bathing the children.
The beds and mattresses have ensured that each child has their own bed with a mattress, unlike before where up to 3 children used to share a bed with a sheet of cardboard for a mattress.
The mains electricity work and wiring of the dormitory was completed. A connection to the grid is still pending and hopefully within a couple of weeks the electricity company will provide the link and have lighting for the school.
The new classroom is almost complete and with this the hearing-impaired children using a part of the dormitory for a classroom will have a more conducive room in which to learn.
Thank you for your support!
(RSS generated with FetchRss)
Source: Reports