Paluoc Carpentry Workshop Kenya, Update July 2018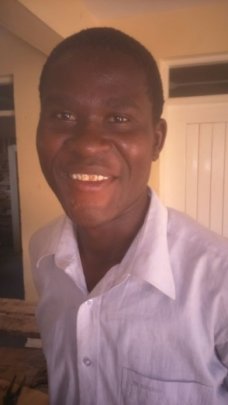 Difficult times at Paluoc
After the visit by myself and Alan in Feb/March, we had hoped that the workshop would be able to forge ahead with all of the plans in place and their equipment and power tools all sorted out and working. Alan, a first time volunteer, has good carpentry knowledge and skills and had been very useful. When we left, the trainees were enthusiastic and optimistic; so were the staff and so were we.
They have gained a couple of new trainees – Fredrick and Godfry, so that was a positive too.
Sadly, no sooner had they started their training than Paul our instructor received some very bad news; his wife Lucy who has been one of the driving forces behind the workshop, was found to be suffering from breast cancer and because it had not been caught at an early stage there was concern that it may already have spread. Treatment in the public hospitals in Kenya, which is all that the great majority of the population can afford, is not up to western standards. Additionally there is the worry of how to care and provide for their 4 school age children. Because Lucy can't work, she doesn't get paid. Paul has an awful lot on his plate.
Currently Gabriel, a carpenter who uses facilities at the workshop and in return gives support to Paul with the trainees, is supervising work and training at the workshop. Gabriel is a skilled and enterprising man. Whilst we were there in March this year we saw some of his work. The photos below show some chairs that he was making for a local man. The trainees couldn't help much with the job but they could see the sorts of tasks to which they might aspire given some training.
What was really amazing was watching the local craftsmen first of all drawing out the pattern to be carved with a ballpoint pen and then watching them carve it out with one large and one small chisel, amazing!!
So, the workshop is in safe hands and we sincerely hope that Lucy is too; that she'll make a good recovery and that things at the workshop can return to normal and Paul and his family can regain equilibrium quickly.
Paluoc helps a lot of youngsters who have had a bad deal out of life. Life in Kenya can be hard when things are going along normally. Hopefully Paul and his wife and family will be able to return to some sort of normality as soon as possible.
(RSS generated with FetchRss)
Source: Reports