Pizz Zambia July 2018 Update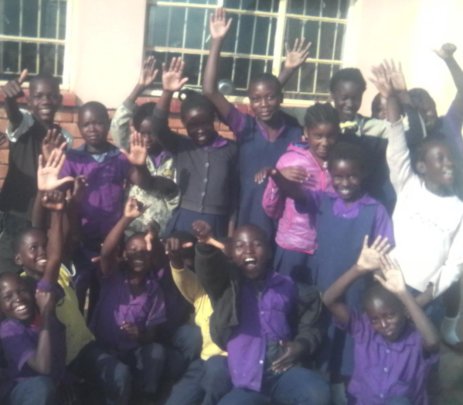 At the UK end, there are lots of plans and preparations going on for Myfanwy, David, Chris and Paul who are going to take part in a Holiday Club for the children at Pizz during their school holidays in August. The last 2 such ventures in recent years were lively and very much appreciated!
No doubt, aside from their stated aim, these volunteers will help in lots of other ways from working on computer and internet access issues, to finding ways to maximise the benefits of the new egg incubator. They're also hoping to arrange a trip to Victoria Falls in a borrowed bus for as many of the children as safely possible!
You could help too with a donation towards the cost of this exciting adventure for the kids – please chip in if you can! Every little helps…
At the Zambia end, new Pizz classrooms are going up fast to support home economics and computer studies. There will shortly also be a new toilet block and much improved water supplies. And 5 former Pizz students who passed their Grade 12 exams last year are starting nursing training this month thanks to a generous Trust fund donation. Meanwhile the next tranche will sit their Grade 9 exams shortly.
The Zambia rainy season has passed and people will have been hungry as they were awaiting the harvest. Maize harvest has now come, but following an unseasonably dry spell, the yields were fairly low this year especially in southern Zambia (around Monze where Pizz is).
Life is hard, and people find that food in the shops is unaffordably expensive. They grow what they can themselves, and seek out bargains in the vegetable market. Government schools, especially secondary, are inaccessible to most families on grounds of cost, and so for the most disadvantaged, those who go through Pizz, the opportunities presented by the school and its social support network feel like a real God-send.
Please help us to keep their wonderful work going. Thank you.
(RSS generated with FetchRss)
Source: Reports