Kaliyangile Zambia June 2018 Update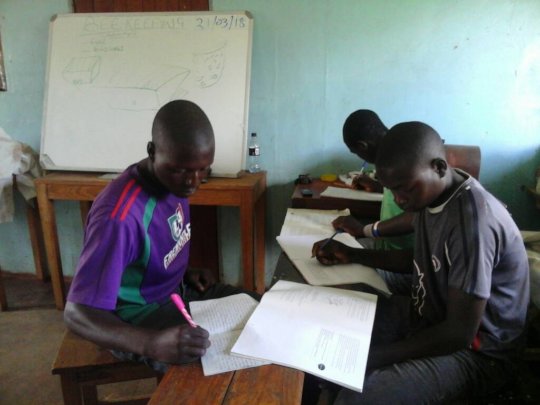 Last time I reported on the Christmas party delayed by a Cholera outbreak and computer classes delayed by the classroom roof leaking in the heavy seasonal rains.
We have been busy getting the roof repaired and the classroom redecorated so that the computers can be installed. Not quite there yet, but nearly!
No sooner had the travel ban been lifted than a new ban was announced due to a Foot and Mouth disease outbreak nearby. So, even though the centre is not directly affected, piglets and chickens can't be taken to market. Life is not easy!
Persis is enthusiastically with her team drawing up plans for refurbishing the other buildings including staff houses and also for getting fish ponds ready and stocked. We hope too to be able to get another training workshop built soon.
I spite of all the setbacks, good work is happening at Kaliyangile, especially with tailoring, knitting and basic literacy and numeracy classes. There are many needy and deserving young people nearby keen to enroll, and with some more funding in place, we hope in the next year to move the project along well.
Please help us with a donation if you can. Thank you.
(RSS generated with FetchRss)
Source: Reports