Paluoc Kenya January 2017 Update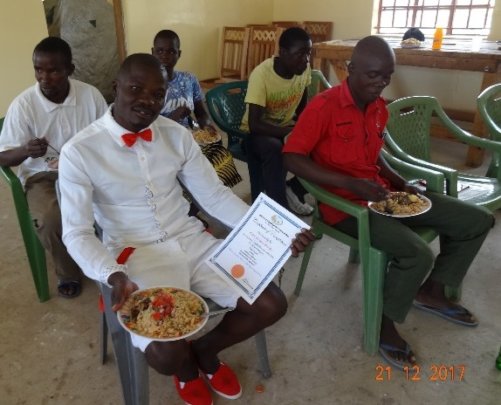 HATW sent a small sum of money to Paluoc carpentry workshop so that its staff, trainees, helpers and other invited guests could enjoy a little celebratory get together just before Christmas. From the attached photos it would certainly seem that they enjoyed it very much.
As HATW co-ordinator for Paluoc, I'm going to visit the workshop at the end of next month. The plan is to review the current situation and discuss the way forward. There is every reason to believe that will be very enjoyable too. It will also generate lots of up to date information and pictures about Paluoc, and some enthusiasm to keep on improving what's on offer there.
(RSS generated with
FetchRss)
Source: Reports