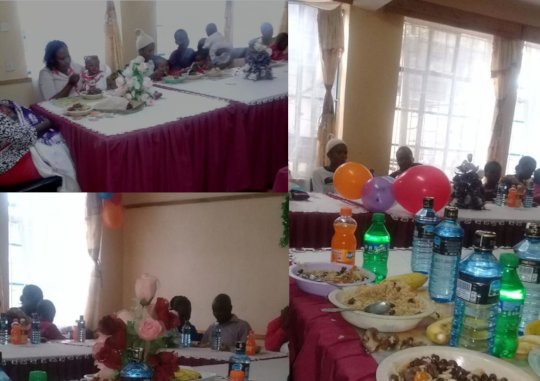 Thank you for donating to our Christmas party appeal. We are delighted to report that you made it possible for more than 1000 children around the world to enjoy a Christmas party.
We have distributed the funds to our partners in Benin, India, Kenya, Rwanda and Zambia and have heard back about the parties, which have taken place and those, which they are planning…
Alindra Naskar writes from the New Life Centre project in India in response to news about the funds, "the joy and Christmas sharing cannot wait -today I have announced to the children in every class that they will have Christmas picnic … they will come to school by 8.30 am with school uniform, will take part in various activities e.g. games, singing, recitation and in other forms of entertainments followed by a special lunch at 11.30. The children are extremely happy and excited. I am sure their joy will reach to you. Children are truly deprived in education system in rural areas and therefore our school is becoming more recognised by the local community. I want to keep you feeling proud always for this project for which you have so much love and concern."
The above photos were taken during the Christmas party at the North Meru DCC (Disability Community Centre) in Kenya, where children enjoyed a special meal together. We will report more from the other projects in the New Year. For now, we wish you a merry Christmas and a happy new year!
Links:
(RSS generated with
FetchRss)
Source: Reports