DCC Kenya November 2017 Update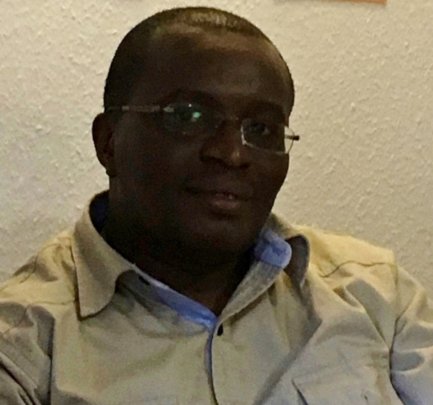 Since our August report we have been delighted to host the DCC Project Manager, Oliver K, at Hands around the World UK; he had a busy visit, made possible by a Hub Cymru Africa Grant.
During his time here he was able to compare his own experience at Meru North Disability Centre (DCC) with other organisations in Wales. He visited Serennu which is a well-equipped Centre for children with disabilities with amazing facilities and dedicated staff, as well as Disabled People's Organisations (DPOs) in Brecon who are doing an amazing job ensuring their town is disability accessible. It was also a chance to visit past volunteers, the charity offices and staff and strengthen links by developing relationships and mutual understanding.
Oliver was able to update us with news that construction of the toilets and wash facilities for Athi school can now begin. Also that at Irindiro school, a carpenter is working on making new beds for the school, with complete renovation of the building planned during the third term break at the end October – we are looking forward to a further update on progress. We are keen to have facilities at Irindiro which will support the disabled children effectively and also to encourage the enthusiastic and committed teaching staff there.
In Oliver's words following his recent visit :
"…. having observed the immense difference between UK and Kenya's approaches towards disability, I feel challenged to make a difference and am even more empowered with new ideas and approaches in working with disabled communities back home in Kenya. I say thank you to all at Hands Around the World and the many other people and organisations
for making this experience possible."
Are you challenged too?
You can help in a number of ways… by giving:
Please donate on line, or contact HATW if you would like to volunteer.
(RSS generated with
FetchRss)
Source: Reports