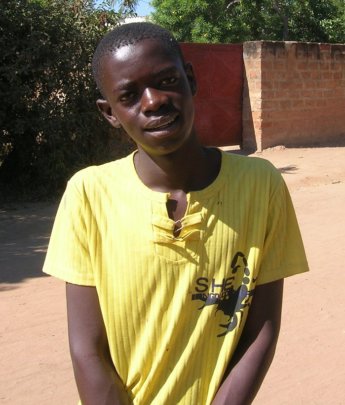 I am currently spending a couple of months in Monze. As always I am heartened by seeing the children looking well and happy.
Since I was last here the new classroom block has been brought into use and last December for the first time the children were able to sit their examinations at the school, rather than travelling to another examination centre.
As the school becomes more successful there are an increasing number of children who need help to continue their education at secondary school and university. Over the past few days I met Talent and Betty both of whom passed their grade 9 exams last year and have started at local secondary schools. The PIZZ project continues to provide support to these children and Hands Around the World seeks to acquire funds to pay their fees.
I also met Caster who has now gained his grade 12 certificate and is hoping to go to a local university to train as a secondary school teacher. One of the advantages I have as a long term volunteer and co-ordinator is that I can see how the project and the students grow. Caster told me that he first met me when he was in grade 2!
Supporting the children at PIZZ School is changing lives. Without your support and that of other sponsors many of the children would get no educaton at all – now they have a real chance to make a decent life for themselves and their families.
Thank you.
(RSS generated with
FetchRss)
Source: Reports